Stone Colors
*Disclaimer – Minor variations can occur between samples, photography, and actual slab color.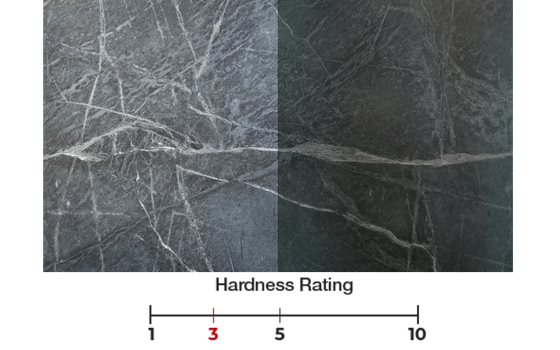 Anasazi
Characterized by rich emerald greens and navy blues with veining that ranges from white to brown. Oiled/waxed these stones have a rich green color that is accentuated by its chunky white veining.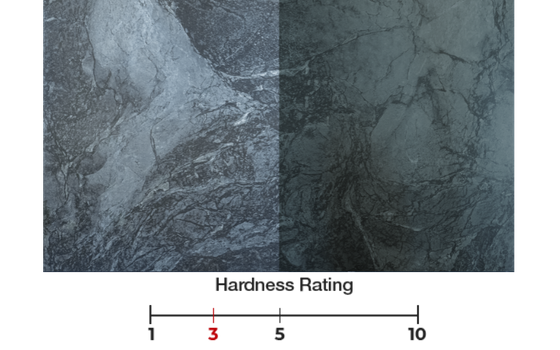 Buzios
Characterized a mid to light grey color with a textured pattern. When oiled/waxed, this stone takes on a green/teal undertone throughout the whole stone. Levels of green will vary from stone to stone. Lighter in color, this stone is on the softer side of the soapstone scale.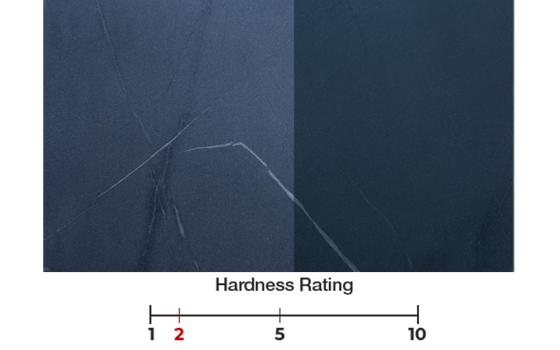 Minas
Minas gives a traditional soapstone aesthetic. Soft, yet durable to last generations with a gray, minimal veining. People are drawn to its soft feel and light gray color.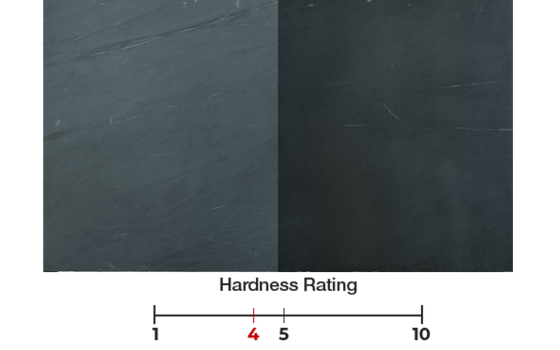 Noire
Characterized by a dark charcoal base typically with white veining, but vein colors can range from white, green, and even a rose color. Oiled this stone is a deep black base with rich, high contrast veining. Noire is one of the hardest soapstones on the market.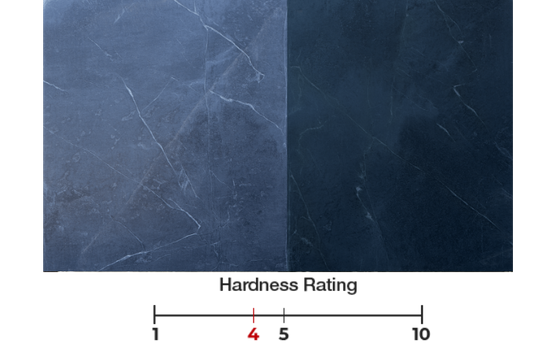 PA
Characterized by a deep navy blue base typically with tan veining, but vein colors can range from white, green, and even a rose color. Oiled, this stone is a black base with soft, thin, spidery veining. Green is a characteristic of PA, but it is typically localized to the vein. Stones can vary from heavily veined to lightly veined. Like the Noire, PA is one of the harder stones on the market.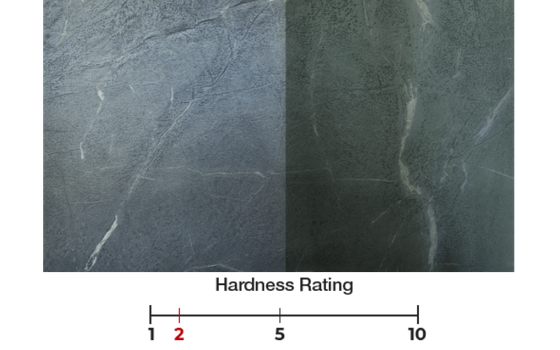 Porto Alegre
One of the lightest greys on the market this stone is characterized by a light grey background with chunky quartz veining. This stone gets dramatically darker when oiled/waxed and brings out the rich greens in the stone. Porto Alegre is also one of the softer soapstone on the market.
Our Soapstone slabs are available in variations such as polished, honed, or leathered.
Consult our live inventory site for all current in-stock slabs.